A Book about Scrum for Teams
Dion Nicolaas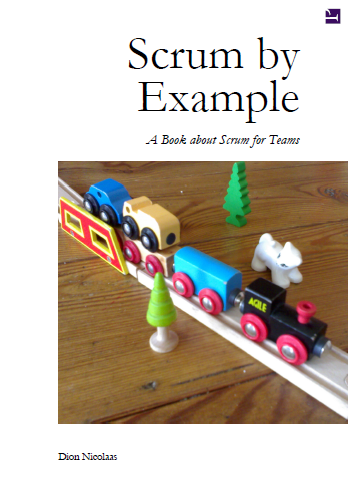 This is Scrum by Example, a book for everyone who is doing Scrum. I've been doing Scrum for years, as Product Owner, Scrum Master and Team Member, and found out it is not easy to get it right.
So I wrote this book to collect examples, tips and tricks to do Scrum well. Read this book and use it to your advantages. At the same time, I invite you to add your own tips, tricks and war stories in the comments on the website. I will incorporate them in the main text and make this an even better book.
Together, we can teach Scrum the best way it can be taught: by example. There may be a lot of theory as to how to have people work together; but it requires a lot of practice.
Dion Nicolaas
February, 2015
dion@nicolaas.net